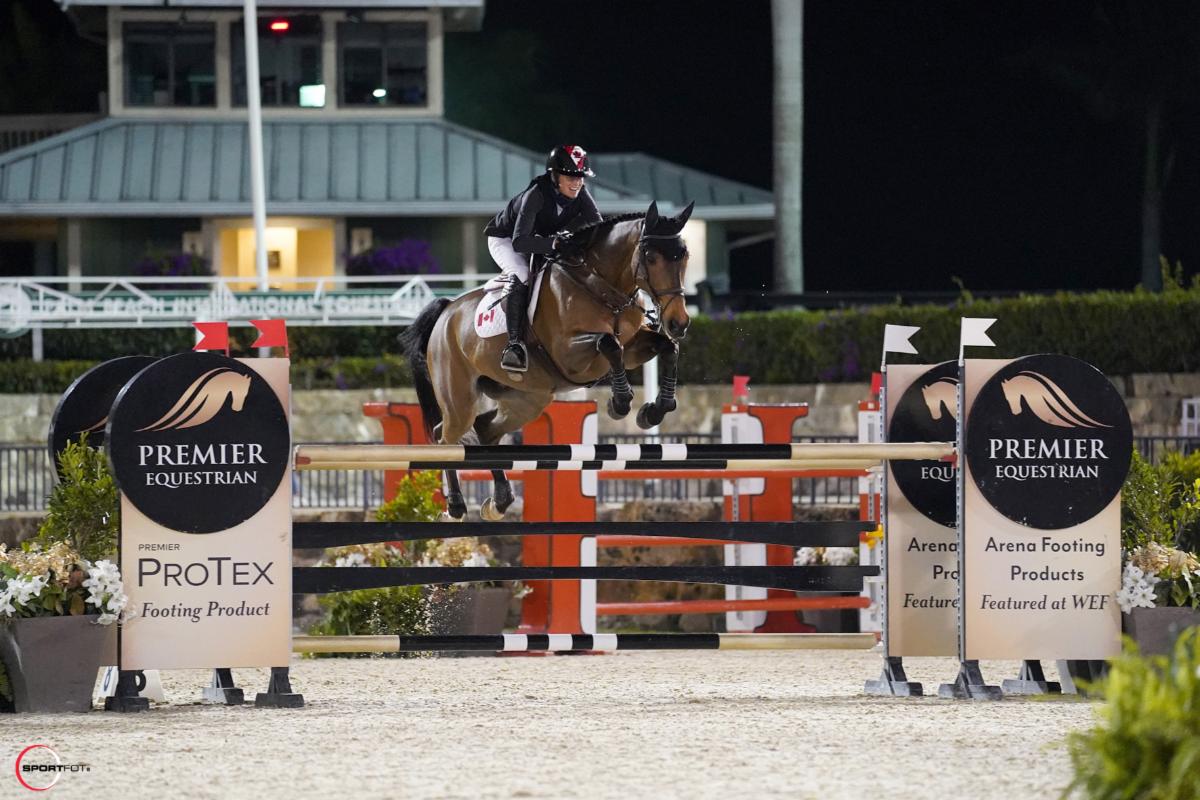 Victoria de Amy Millar hija de Ian Millar
A field of 30 top horse-and-rider combinations contested the track set in the International Arena on Wednesday evening in preparation for the upcoming $150,000 Nations Cup. Riders slated to compete in the upcoming event on Friday were given the opportunity to use the $5,000 FEI Premier Equestrian CSIO Welcome stake as an opportunity to guide their mounts around the stadium in a night-class setting. The course designed by Steve Stephens(USA) and Nick Granat (USA) played out as a single round speed class with just less than half of the original entries making it through fault-free.
A number of competitors were seen raising their hand to signal an early retirement as a way of testing their mount's comfort level under the lights without over-using them. A handful of others used it as an opportunity to school difficult or unique fences that would likely once again be used in the Nation's Cup. Great Britain's Jessica Mendoza held the leading time of 57.89 seconds for a long period of the class until Canada's Amy Millar and Christiano, owned by Future Adventures, took over the lead.
Millar, the daughter of veteran show jumper Ian Millar, expertly guided the 11-year-old German Sport Horse gelding (Canoso x Compliment) to the top of the podium with an efficient time of 56.78 seconds.